Walking Sperm Bank - Natural Ways To Increase Male Fertility & Semen Volume
What's The Secret To Male Fertility?
Mucuna pruniens, Avena Sativa, Tribulus, Catuaba, Cistanche, Maca, and Saw Palmetto are the key ingredients in Ayurvedic fertility formula, also known as Masuraje formula. Masuraje, the Indian Shiva of Fertility, is believed to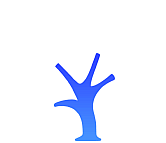 help men increase their sexual endurance and potency. Based of Masuraje's powers, it seems fitting the formula include the Shiva's name.


What It Is Formulated To Do:
Increase semen volume
Boost healthy sperm count
Improve testicular health
Engender youthful sexual response & recover from watery semen caused by sexual exhaustion
Enhance stamina and endurance
Strengthen ejaculation valve
Intensify orgasms
Formulated To Increase Healthy Sperm Based On These Healing Herbs:
Designed to improve potency, the formula remains suitable for today's diet and lifestyle. By taking these healing herbs as a supplement can help you both fertility ability & prostate functions.


Herbs In Action
Mucuna pruniens – balances sex hormones and maintains optimal seminal pH
Avena Sativa – provides anti-oxidative protection for sperms
Tribulus – Increases testosterone naturally
Catuaba – Boosts nitric oxide production for penile tissue wellness
Cistanche – Increases healthy semen count
Saw Palmetto – reduces DHT and maintains healthy testosterone level

These herbs provide the necessary nutrients to modulate testosterone, replenish HGH, increase prostaglandin E-1 and E-3, proliferate anti-oxidant protection, enhance the mitochondria function, and break down stress hormones.

The herbal blend can also help increase fructose content and produce enough prostate fluid within the semen to neutralize the acidity of the vagina, while the combined effects of these herbs ensure the production of high-quality sperm in optimal volumes.
[More Details +]
Images & contents may be subject to copyright • Report this image
More Like This