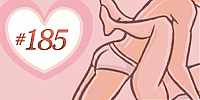 Thrusting in and out can generate its pleasure during sex. Add in a clenching motion of your legs to your routine, and your partner will notice the intense pleasure. Leg Clench encourages women and men to wiggle their hips in a circular motion, and during each thrust, females too will be clenching their legs together for the ultimate source of stimulation.

Women with their legs stretched forward will start off at the edge of the bed. Ladies will raise their legs up and allow the man to penetrate. After penetration, males will want to use their hands for support while they lean forward.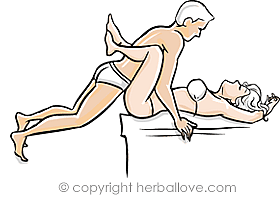 hy She'll Love It:
Leg Clench allows you to wiggle your hips to stimulate your most intimate areas. Mix together the clenching of your legs for a tighter penetration and you create an alluring sex position.

Each time he penetrates, unclench your legs. As he moves his penis out, clench your legs for the ultimate tightness level.

Why He'll Love It:
She's going to make you orgasm from this position. That's not a bad thing, though. As you penetrate, she'll be clenching her legs to give you a tighter tug. Each time you move deeper inside, you'll feel her clenching you tighter and tighter.

About This Position
Sex Position Number: 185
Difficulty: Experienced
Pleasure for Him: High
Pleasure for Her: High
Not Suitable For: Vaginal Dryness
Other Positions You May Like: Rodeo
Ideal Penis Size: 5 inches +
Stamina Required: Low
Flexibility Required: Medium
[More Details +]
Images & contents may be subject to copyright • Report this image
More Like This